Histoire
Les premières références sur la réflexologie sont trouvées autour de 2.500 ans AC en Egypte. Les recherches plus profondes indiquent que les ancien Egyptiens avaient bien compris que le corps est système integré, les pieds sont "un micro plan du corps". Il est possible de détecter la santé et le bien être des organes, des glands , des os, des muscles et du sytème nerveux sur ce micro plan. La réflexologie est naturelle, c´est une thérapie non invasive que l'on peut faire une seule fois ou comme un programme d'entretien du bien être pour tenir le corps en équilibre et en faire un traîtement médical préventif.
First references to the science of reflexology were made around 2,500 BC in Egypt. Further studies showed that these ancient Egyptians understood the body as integrated system, the feet being the 'microscopic map of the body'. It is possssible to detect the health and wellbeing of the major body organs, glands, bones, muscles and nervous system from the body map. Reflexology is a natural, non-invasive therapy which can be used as a one-off treatment and also an ongoing health maintenance programme helping to keep the body in balance and so it is an excellent preventative medical treatment.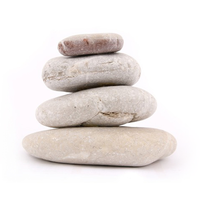 Comment ça marche ?

Autour de 1900, la réflexologie a d'abord été répendue sous le nom de « thérapie de zone » par le docteur William Fitzgerald en ensuite par Eunice Ingham en 1930. Le principe de base en est qu'il y a des zones sur différentes parties du corps qui correspondent à d'autres parties du corps, finement détaillées sur les pieds. En stimulant des points spécifiques, appelés points de reflex, par un appui firme et appliqué du pouce (accupressure), le réflexogologiste fait disparaître des blocages et des congestions et fait augmenter la circulation. Le niveau de tension et de stress diminuent, les émotions s'équilibrent et la tête se vide. L'auto-guérison du corps est activée et la santé est optimisée. Le corps est encouragé à trouver un équilibre (une homéostase) dans tous ses systèmes.
So how does it work ?
Known in the early 1900's as 'Zone Therapy' by Dr William Fitzgerald, and later Eunice Ingham in the 1930's, the basic premise is that there are zones on different parts of the body that correspond to other parts of the body, finely detailed in the feet. By stimulating specific points, known as reflex points, carefully using firm finger and thumb pressure (acupressure), the reflexologist breaks down blockages and congestion and increases circulation. The whole level of tension and stress in the body drops, emotions balance, and the head clears. In brief it activates our bodies self-healing powers and maintains optimum health. The body is encouraged to achieve balance (known as homeostasis) in all its systems.
Rélaxation profonde - un grand bénéfice
La relaxation peut être vue comme un luxe, on y associe souvent les vaccances, des scènes de films ou à de télévision. En réalité, notre corps, notre esprit et nos émotions sont toujours en colaboration pour éliminer le stress qui s'accumule dans notre corps. 70% des maladies sont en lien avec le stress et avec des tensions nerveuses. Avec l'aide d'un réflexologue, il est possible de diminuer le niveau de stress et de relâcher notre système. Une sorte d'état de trance peut être provoqué par la manipulation des points de reflex: la stimulation du système nerveux parasympathique provoque un débloquage corporel. Ainsi un changement physiologique, que l'on appelle relaxation, permet au corps de se remettre en forme. Cette relaxation provient d'un traîtement très spécifique qui adresse toutes les parties du corps, notament les principaux organes. C'est pour cela que le traîtement est aussi efficasse. Un traîtement par un réflexologue est une expérience à ne pas manquer.
Deep relaxation - a major benefit
Relaxation can be termed as a luxury and we often see it in terms of holidays, TV and films; the reality is that our bodies, minds and emotions are working day to day to cope with stress manufactured in the body. 70% of disorders can be related to stress and nerve tension. With the help of a reflexologist we can reduce stress and unwind our system. It can induce a trance-like state of relaxation as the manipulation of the reflex points stimulates the parasympathetic (nervous system) response in the body to release (energy) blockages in the body and so a physiological change called relaxation which allows the body to restore and reset. Yet, it is relaxation that comes from a very specific treatment addressing all parts of the body including major organs and that is why it is so effective. Treatment with a reflexologist is an experience not to be missed.
Est-ce un art?
Les bénéfices de relaxer de cette façon, et de travailler à travers tous les points de manière habile sont tellement différents des bénéfices d'autres formes de massage puisque la réflexologie fonctionne d'une manière très spécifique en identifiant chaque point par sa correspondance avec les autres parties du corps. Un traîtement avec un réflexologue est une révélation pour le corps, et la sensation durant et après le traîtement est impressionante.
So how is it an art?

The benefits of relaxing in this way, and working through all the points in a careful and skilful manner, is so very different from other forms of treatment such as massage as it works in a very specific way identifying the quality of each point and a sense of how it is connecting with the correlating parts of the body. It is amazing how the therapist can even feel the condition of the body. A treatment with a reflexologist is a revelation for your body, and not only that, it is amazing how you will feel during and after it.